The 7 Spirits Of God
The Spirit of the LORD will rest on him— the Spirit of wisdom and of understanding, the Spirit of counsel and of might, the Spirit of the knowledge and fear of the LORD. (Isaiah 11:2)
1) The Spirit of the LORD
2) The Spirit of wisdom
3) The Spirit of understanding
4) The Spirit of counsel
5) The Spirit of power
6) The Spirit of knowledge
7) The Spirit of the fear of the Lord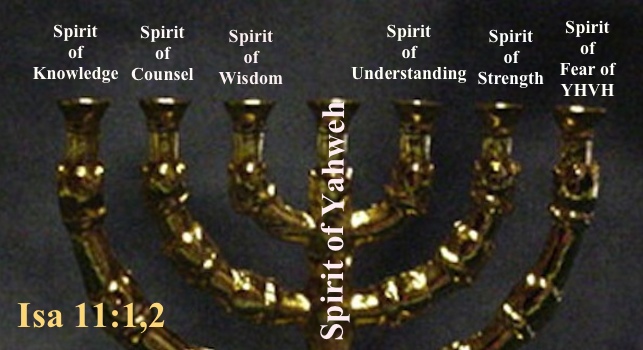 From the throne came flashes of lightning, rumblings, and peals of thunder. In front of the throne, seven lamps were blazing. These are the seven spirits of God. (Revelation 1:4-5)
There are 7 Spirits before God's throne, 7 angels, 7 Churches, 7 bowls of judgment, etc…
The Holy Spirit is One and the Church is One
Although the Church is one and the Holy Spirit is one, why then is there this distinction of separation? Surprisingly God has allowed science to peer into the mysteries of light in order to help illustrate.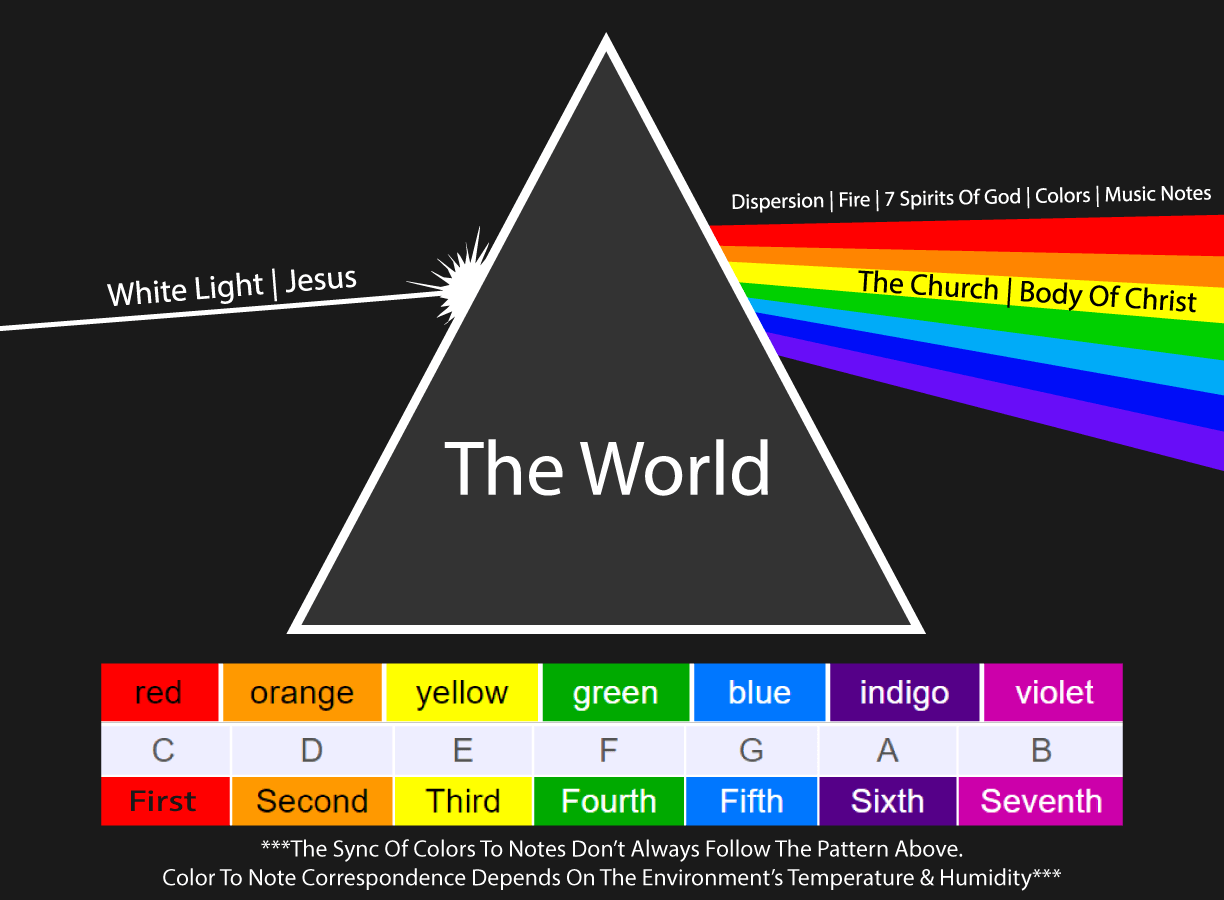 Read: Jesus is the light of the world and the 7 Churches are the 7 different manifestations of that pure white light of Jesus just like there are 7 colors in the rainbow.
There are also 7 evil spirits that are antagonistic to the 7 spirits of God. The details about this are found in the stories of the Israelites entering the promised land where there were the 7 tribes of Canaan.
When the LORD your God brings you into the land you are entering to possess and drives out before you many nations—the Hittites, Girgashites, Amorites, Canaanites, Perizzites, Hivites, and Jebusites, seven nations larger and stronger than you. (Deuteronomy 7:1)
The 7 Evil Spirits Of Canaan (The Promise Land)
Hopefully, this gives a good explanation of the Spiritual battle we find ourselves in as followers of Jesus.